Vision
To see the youth educated by devising and disseminating knowledge that creates a significant and positive contribution to the nation's knowledge economy through a forceful impact on India's youth to discover their latent strengths to realize all their goals.
Mission
To become the last and the first port of call to effectively ignite our Youth's potential by being an indomitable one-stop academy to train, counsel, and enhance the potential of our Youth. We are committed to providing our young generation with the necessary tools and dynamism by our thoughtfully conceived and carefully well-designed technical and soft skill training programs, run and overseen by acknowledged domain expertise. Thus, enable the significant demographic section of the society to contribute to nation-building.
As per the report of UNICEF, India is among the top 5 countries in the world with the highest skill shortages. Two third of the employers surveyed reported that they have difficulty finding qualified employees. They think 80% of graduates are under-skilled in both terms soft- skills and hard skills. As per the report, 65% of people lack communication skills. In general, 72% of people feel that they could have taken better career decisions with expert help. The rankings on the "Vocation and Technical Training" sub-index are low for India. Studies indicate that employers and other stakeholders are increasingly aware of and desire to have workers who have soft and transferable skills in addition to technical skills.
TWY is working as a platform that bridges the gap between industry and youth. TWY help our trainees overcome technological, psychological and behavioural obstacles to growth such as a feeling of inferiority, lack of concentration and lack of skill set. We assist them in transforming their lives positively. This is achieved through thoughtfully designed and executed skills training and motivational programs of TWY.
TWY Academy focuses on youth's otherwise scattered and dispersed priorities and helps them to transform themselves into more free-thinking, tolerant and progressive personalities. TWY guides the youth to achieve a high success rate in professional and personal life. Our meticulously designed programmes are executed under the guidance of experts.
Our Team
Board of Governors
Chairman: Maj Gen Suresh Khajuria, AVSM, VSM
(Veteran Indian Army)
Illustrious 38 years of service of Indian Army. Alumni of National Defence College, Army War College, Mhow, Defence Services Staff College, Wellington. M Phil in Defence and Strategic Studies (University of Madras), Post Graduate Diploma In Human Rights (IIHR, New Delhi) and Civil Emergencies and Crisis Management (Royal Swedish Army War College, Sweden). Committed to social welfare activities and welfare of Veterans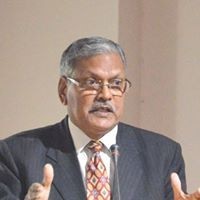 Member: Sh. S. P. Singh, Ex. DGM
(Punjab National Bank)
37 years of an successful career with Punnab National Bank including training assignments at senior level Trainings. Successfully completed 'Trainers Training' at Institute for Development Policy and Management, University of Manchester, UK. Visit to Micro Finance Institutions at Manila, Philippines. Received an award from the erstwhile President of India, Shri R Venkatraman for introducing 'Modern Training Methodologies'.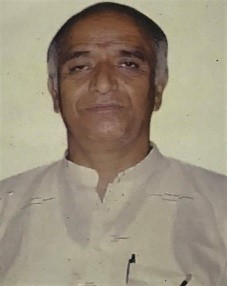 Prof. R.P. Juyal Ex. Consultant, NIAR, LBSNAA
(Mussoorie)
Working as Professor of Economic & Ethics, initially has been Principal National Investigator/ Project Coordinator of more than 10 projescts sponsored by Institute of Administrative Research (NIAR), LBS National Academy of Administration, Mussoorie. Conducted several training programmes for State and District Level Officers sponsored by MHRD and was carried out by NIAR. LBSNAA Mussoorie.
Member: Mr. Vivek Gautam
(Industry Veteran)
With more than 30 years experience in business journalism and PR. A masters in History and MBA in Foreign Trade Management. Advising clients, both in the government and in the corporate sector on maximizing outreach through cost-effective and meaningful PR campaigns. Editor of MIS (South Asia) magazine, recognized in its time as the best journal for IT Managers across APAC. He has edited and reported on the issues of business and the management of and by technology, both in India and in Singapore.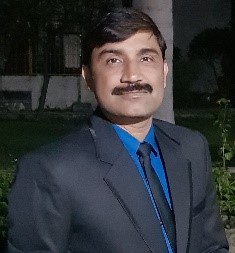 Member Secretary: Dr Vivek Tyagi
(Head, Dept. of Statistics)
30 years of career spans include teaching statistics and reserch methodology and administrative experience including as Controller of Examinations, at NIFTEM, a Central Government University. Has 8 years of vibrant association with National Cadet Corps (NCC) and has been decorated with prestigious Commandant`s Silver Medal. Also works for ``SAVE SPARROW PROGRAMME`` since 2009. Engaged in the social work with two NGOs in which he is involved in free counselling to sensitize and motivate students about their future career options.
Dr Ashok Kumar Singh
(Professor of Management)
Corporate experience of about 22 years in Quality Management, enabled to blend corporate psychology and academic focus and 24 years of academic career in teaching Strategic Management & Marketing. Proficient with web technologies. Articulate in demonstrating refined interpersonal skills across all levels. Knowledge of Consumer behaviour, Advertising & Sales Management with keen focus on Business Communication and Personality Development.
Prof. Harendra Singh
(Educator and Philnathropist)
Shikshak Shri Samman" awardee, Prof & Director with 24 years of experience. Associated with four International Organizations. Published 136 reserch paperes, supervised ten reserch scholars and completed one research project, Editor in Executive Chief of two Journals. Attended three training Programmes under LEAP, MHRD at University at Oxford, United Kingdom. Actively engaged in social work especially for promoting education among girls.
CA.(Dr.) Ajay Sharma
(FCA, Ph.D.)
More than 20 years of experience in Bank Audits. Statutory audits of Bank of Baroda (BOB), Bank of India (BOI), Allahabad Bank, Punjab National Bank (PNB) and UCO Bank. Direct Tax Consultants to entities in all business formats and handling their direct tax planning, Compliance and Tax audit issues ranging from proprietorship to corporate entities and to non-profit organizations like trusts and societies. Indirect Tax consultancy.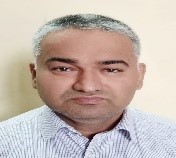 Mr. Hamendra Nath Tyagi
(Solution Architect/Azure Architect, Wipro)
IT professional with over 20 years of experience in Solution Shaping, Architecting, designing, developing & delivering enterprise grade software solutions using Microsoft's latest technology stack. Working with clients in California-Los Angeles, Chicago, Atlanta, Austin, Sydney, Malaysia and Mexico. Skilled in building scalable cloud apps in Microsoft Azure, especially SaaS and PaaS.
Dr. Gaurav Garg
(Associate Professor Indian Institute of Management Lucknow )
His research and consultancy interests are in regression analysis, measurement error models, statistical inference, multivariate analysis, forecasting and predictions. Published research papers in reputed Journals and authored one book on Research Methodology. NET and GATE qualified with more than 12 years of teaching experience. International exposure related to academic activities.
Dr. Ashok Kumar
(Assistant Professor)
Teaching and administrative experience of nine years in department of Statistics in Lucknow University and Delhi University.Dr. Kumar is well versed in statistical software including R, Rcmdr, SPSS and LaTeX and has delivered invited talks/ lectures alongwith applications of Statistics through various softwares. 10 research papers are published in journals of International and National repute and several chapters in edited books by reputed publishers.
President: Mr. Pankaj Rastogi
(Renowned Businessman)
Founder of many successful startups and now recognized as a successful Businessman with strong inclination towards social work. Associated with many social and academic organizations at the management level for the upliftment of youths by helping them in skill development and providing scholarships. His democratic leadership style and team building strategies in his organizations are much appreciated by the subordinates. Co-Founder of Team Wonderful You.
Member: Dr. Kashika Jain
(Clinical Psychologist)
Renowned Author, NLP Master Practitioner. As Internationally known clinical psychologist she has a vision to spread HOPE – HARMONY –HAPPINESS in society and make people's life Wonderful. She provides counselling & therapies for psychological issues like Depression, OCD, Anxiety, Stress, Career, Relationship & Children issues.Head Counselling Team Wonderful You
Member: Rohan Kumar Singh
(Founder & Chief Product Officer MagTapp)
First generation Entrepreneur. Conceptualised and Designed MagTapp & M Dictionary App from Scratch and working on new product features for update and Optimised implementation for use in marketing strategies. Looking after Business Development, Digital. Marketing, Revenue & Strategic Partnerships and assisted CEO in day-to-day Operations. Head Operations Team wonderful You
Member: Dr. Jitendra Kumar
(Statistical Assistant)
NET and GATE qualified, done Research from BHU with more than 20 research papers published in International and National Journals of repute. Presently working with Directorate Economics & Statistics and Office of Chief Registrar.Head Academic Activities, Team Wonderful You
Member: Mr. Pankaj Rai
(Founder Aroma Academy)
Renowned academician with more than 25 years of teaching Mathematics. Philanthropist by choice. Member of many social organizations and actively associated with different social and academic activities of Team Wonderful you. Head Academics Team Wonderful You
Member: Ms. Aishwarya Sharma
(Trainer)
Renowned teacher of Statistics and Quantitative Techniques with skill in statistical analysis with Excel. Resource person of many online workshops on Excel and Bio-Statistics. Head Trainings, TWY Academy